The Tracer Line (TL) is a revolutionary device in the next generation of search and rescue equipment. Self-retracting, lightweight, and compact, it is the optimal personal life line that attaches to a rescuer's harness or belt enabling a hands-free search. The Tracer Line is only 5.5 inches in diameter, weighs less than 2.5 pounds, and frees up your hands during a search. The unit facilitates safe entry and exit from a search environment allowing multiple searches with out having to repack a Rope Bag and, virtually eliminates the trip hazard of the Rope Bag.
The unit contains fifty feet of self-retracting, heat resistant, reflective, non-conductive line with a tensile strength of approximately 900 pounds while only being 3mm in diameter. The line is attached to a specialized beacon-lit handle that enables the user to anchor the line to the entry door jamb in one single motion, securing the entry door open. The Tracer Line comes equipped with an automated distance counter providing the user at-a-glance knowledge of how far they have traveled into the search area (no more counting knots). The Tracer Line is designed to link with other Tracer Lines for multi person or extended distance searches and can either be a replacement of or work in unison with other search lines being used.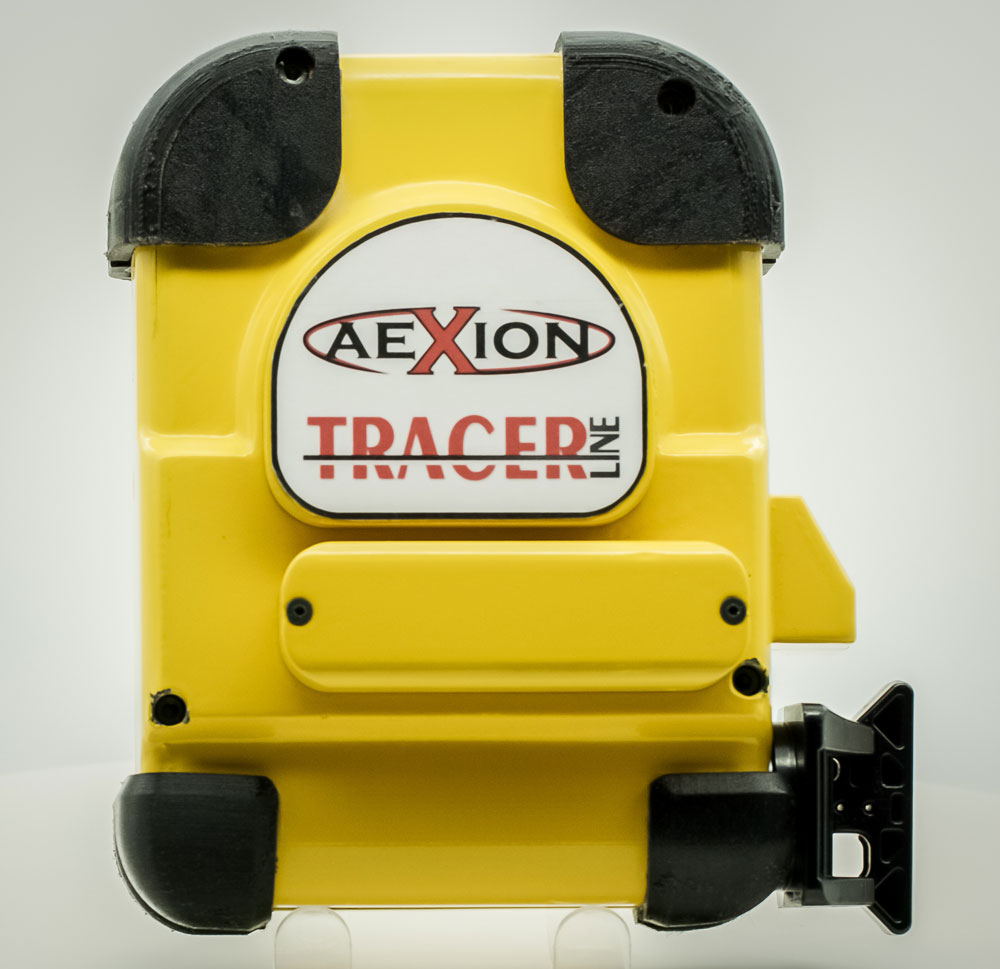 Compact, retractable, 50-foot search line, weighs 2.5 pounds. Units are inter-linkable to extend search beyond 50 feet if needed.

Line is 3MM thickness, and rated to 1500 degrees.

Attaches to the work belt, freeing the hands of the firefighter. Easily detaches from work belt.

Automatically retracts, preventing entanglement and quickly enables repeat or multiple searches at the same location.

Built-in doorjamb anchor props open the entry door and secures search line, providing visual validation of firefighter location while ventilating the structure. Prevents any issues from self-locking doors.

Highly visible LED distance counter lets firefighters know how far they have traveled into a search area (no more counting knots).

Beacon light clearly identifies entry point for secondary search team.

Reflective, heat resistant, non-conductive search line.
TRACER LINE LIVE FIRE DRILL