INNOVATE
From Ideas and white board concepts, Aexion's innovative team develops product solutions to meet the needs of commercial and consumer markets.
CREATE
By Design, Aexion's team moves from Innovation to Creation by forging new products using the latest materials and technologies available.  Aexion's team deals with complex issues to resolve our customers' needs.
PRODUCE
New Products are produced as a result of the innovative and creative processes. Aexion merges technology, functionality and design to achieve the needs of our customers.
MISSION
Aexion's mission is to develop and bring to market innovative products serving first responders, military and consumers.
OBJECTIVE
The Company's objective is to establish the Aexion brand as a leading manufacturer of products that makes life and work safer and more efficient.
CONSUMER DIVISION PRODUCTS BELOW
Flame Out Candle (FOC)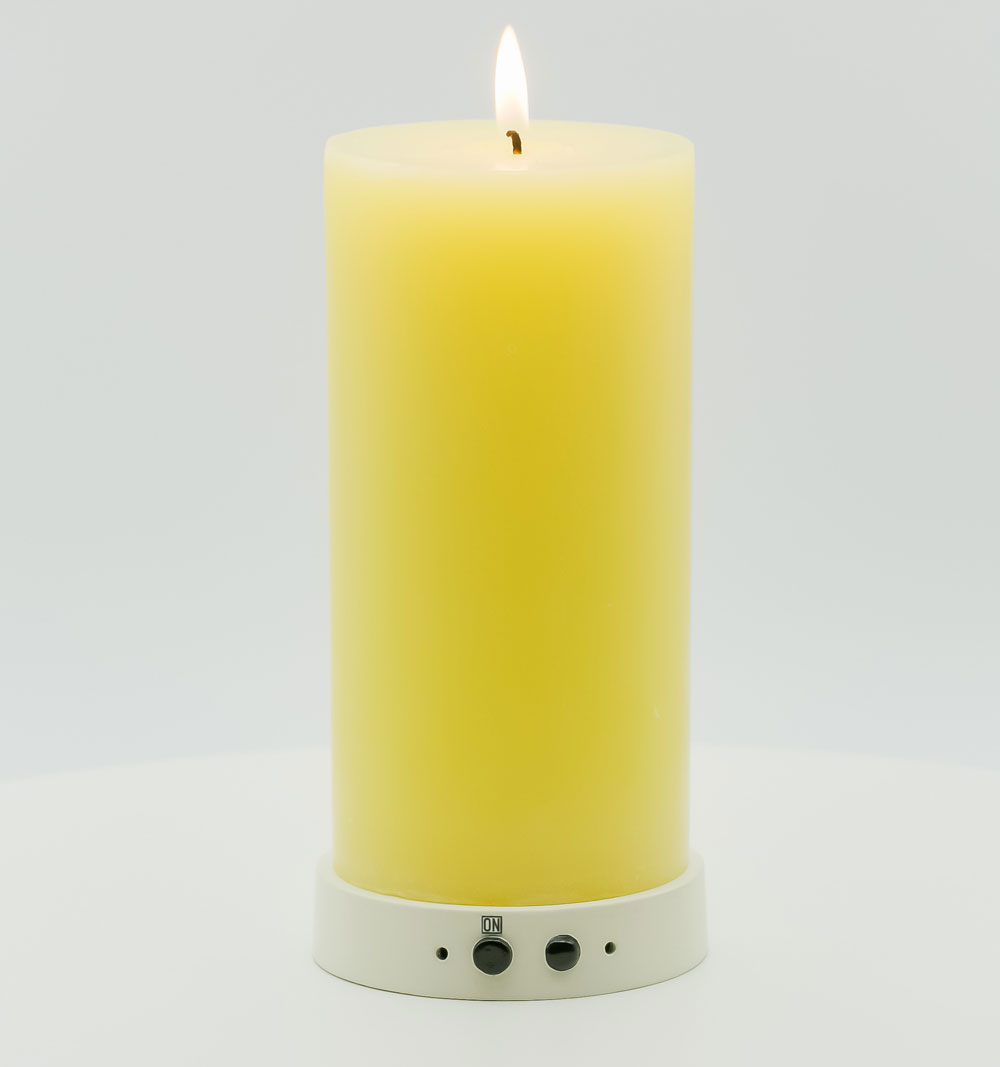 The Flame Out Candle is the most revolutionary change to be made in the history of candle making! The Flame Out Candle is a "real wax candle" that looks, feels, and burns like a common pillar or glass jar candle with special features never before…   
Door Jamb Assist (DJA)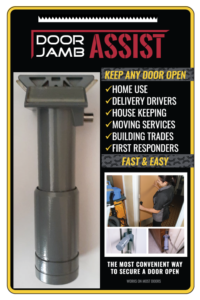 The Door Jamb Assist (DJA) is a solution to which easily anchors any door in the open position allowing easy in and out access without having the door close. This product is ideal for delivery personnel, hotel housekeeping, and…
COMMERCIAL DIVISION PRODUCTS BELOW
Tactical Door Jamb Assist (TDJA)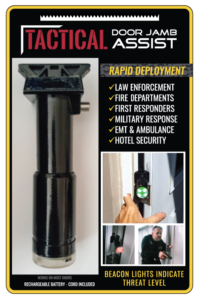 The Tactical Door Jamb Assist (TDJA) is used primarily by law enforcement and other government agencies. The Tactical Door Jamb Assist allows an individual to anchor a door in the open position and trigger flashing lights and…
Tracer Line (TL)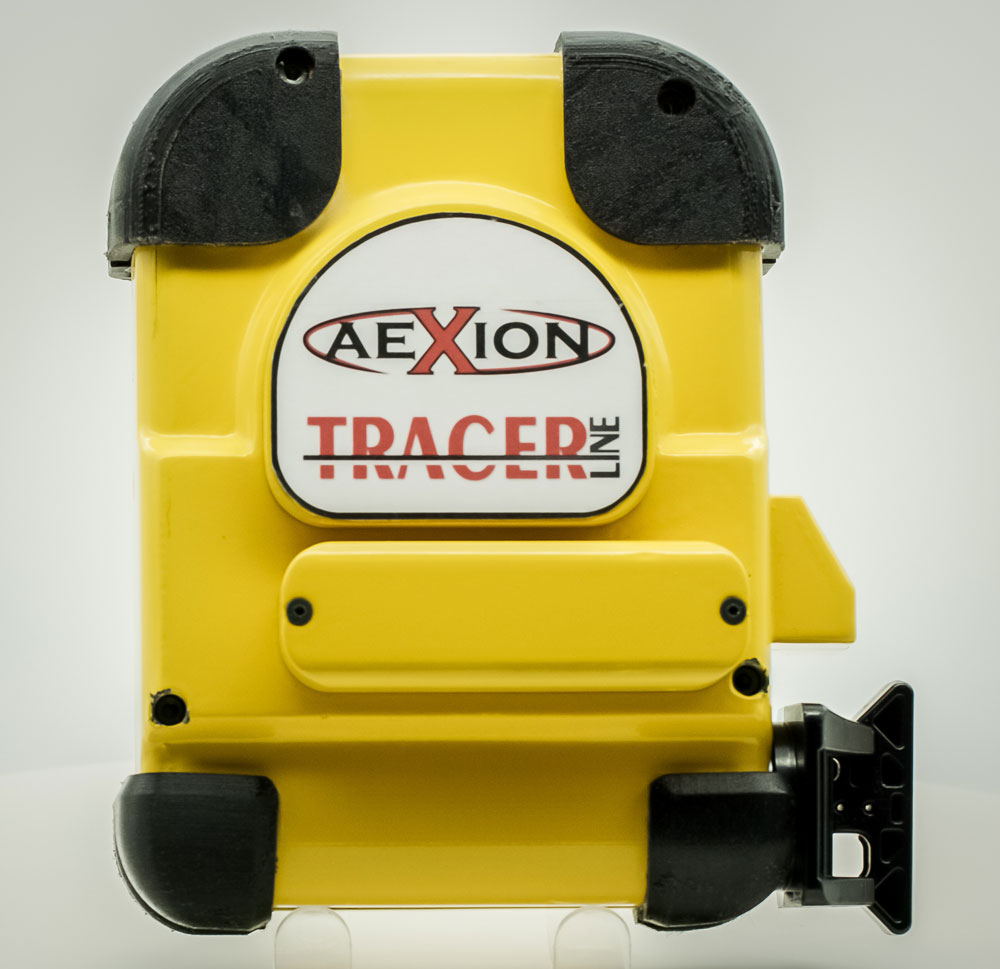 The Tracer Line (TL) is a revolutionary device in the next generation of search and rescue equipment. Self-retracting, lightweight, and compact, it is the optimal personal life line that attaches to a rescuer's harness or belt enabling…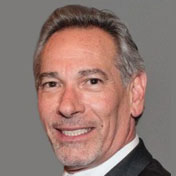 John Riga
Co-Founder/President & CEO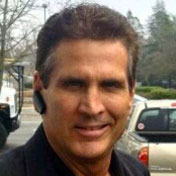 Ron Hermann II
Co-Founder & CTO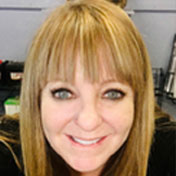 Teresa Brown
Chief Financial Officer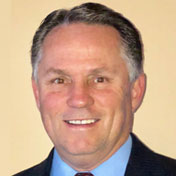 Topo Padilla
Government Liaison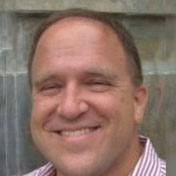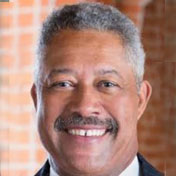 Julius J. Cherry
Consultant
What People Are Saying?
Testimonials
Thank you for allowing my department to test and review the Tracer Line, it is a wonderful tool that will benefit the fire service tremendously.
The Tracer Line is a useful tool that can aid firefighters in finding their way out of smoke filled environments. The Tracer Line would be an "excellent" tool for any department – especially those who may have to search multiple apartments or office buildings.
Over my 31 year carrier I have tested many products used to save a victims life as well as my own. I responded to the Oklahoma City Federal Building attack and the WTC attacks of 911. In both of these cases as well as others I responded to, having a product such as the Tracer Line would have been of tremendous value.
HAVE QUESTIONS?
Please fill out the form and we will get back to you within 48 hours. Thank you!