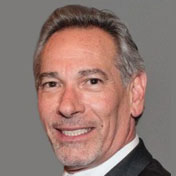 JOHN RIGA
CO-FOUNDER/PRESIDENT & CEO
Mr. Riga has more than 30 years of leadership experience in several industries including drone technology education, manufacturing, real estate finance and development and TV productions. His executive management experience includes business operations, cash flow management, logistics, marketing, sales and strategic planning.
Early 2015 John co-founded Vertical UAV Solutions Inc, dba Drone University USA, a nationally recognized drone training and education company providing specialized services to fire departments, Urban Search and Rescue teams and multiple government agencies as well as a vast retail market from coast to coast and in other countries.
Mr. Riga was CEO & President of one of the largest executive fleets of for hire vehicles in California from 1986 to 2013 and provided services worldwide through a network of over 250 affiliates. John was the season one Executive Producer of the reality TV show "Dangerous Waters" airing on MAV TV and in 30 markets worldwide. John also worked with Merv Griffin Productions in various positions from Page, to running the Green Room to production support.
John is the father to 3 incredible adult kids and enjoys building and racing classic cars, boating, camping, fishing and just about anything outdoors.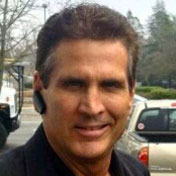 RON HERMANN II
CO-FOUNDER & CHIEF TECHNICAL OFFICER
Mr. Hermann founded Aexion Inc to develop and bring to market life-saving, search-and-rescue tools for fire departments nationwide. Mr. Hermann became involved with rescue issues when he worked as a fire fighter and emergency medical technician for Sacramento City early in his career.
Prior to launching Aexion Inc, Mr. Hermann launched two other companies, Strike Force Graphics that offered multi-media services to attorneys requiring digitized, graphical evidence in court, and Strike Enterprises, a marketing firm for radio and television commercials. Mr. Hermann has also co-managed a family catering business for over 20 years and served as the campaign manager for United Way California Capitol Region, raising in excess of $1.5M annually.
Mr. Hermann holds a B.A. from California State University, Sacramento, in communications. He also holds an A.A. in criminal justice and a Fire Fighter 1 Certificate.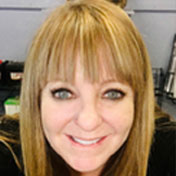 Teresa Brown
CHIEF FINANCIAL OFFICER
In 1989, Teresa began her accounting career working for Karsh Engines, an engine repair company. During her time at Karsh Engines she worked one on one with the CPA of that time to learn the tricks of the trade. She was very excited to learn accounting!   Years later, Teresa found herself hungry for more. In 1995 she purchased her first business, Abruzzi's Pizza. Also at this time, she picked up a second gig and began writing franchise and purchase agreements for Purrfect Auto Service.  From handling customers to bookkeeping and sometimes even making the pizza herself, Teresa successfully ran Abruzzi's Pizza for 5 years until she bought into Purrfect Auto Service as a franchisee.
For the next 25 years Teresa managed and ran 13 franchises under Purrfect Auto Service in California and Nevada.  While she was on that endeavor, she met John Riga.  She decided to leave the automotive repair business and join John on his venture. California Limousine found themselves a new bookkeeper in Teresa. Over the next 5 years she worked her way up from a bookkeeper position and settled in as the general manager. She did all of the accounting and forward managing for California Limousine, including dispatching, a 24 hour duty.
Never getting too far from her roots, Teresa eventually returned to Purrfect Auto Service to assist in revenue and sales. In just a short time after her return she tripled the weekly sales, with a starting average of $10,000 and increasing to $30,000 per week. She oversaw 8 Las Vegas locations and performed all of the corporate filings for both Las Vegas and Florida locations. Purrfect Auto Service was right to call in Teresa, as together they have succeeded and continue to top sales in the automotive repair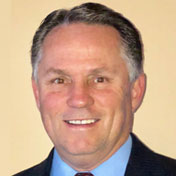 TOPO PADILLA
GOVERNMENT LIAISON
Mr. Greg Padilla, known by his business associates and friends as Topo, has been deeply involved with law enforcement and government agencies over the past 35 years. Over the past 15 years he has owned one of the largest Bail Bonds Agencies in California, Greg Padilla Bail Bonds. Prior to that he worked for the largest bail bond agencies in the USA. Mr. Padilla has served as the president of the state bail agents association of California for the past 10 years and is also the chairman of a national association. Mr. Padilla is deeply involved in State and National politics hosting many political fundraisers at his residence in Sacramento, California. He also sits on the BOD of several local and statewide non-profit organizations. With well established personal relationships in local, state and national government leadership, Topo brings a wealth of knowledge and resources reaching these decision makers.
Topo graduated from American River College in 1986 with a Business Degree.  Topo has had an entrepreneurial spirit and enjoys the dynamic nature of business and having established relationships that span decades.  Topo has been married to his wife Tina for the past 30 years and has 2 adult children. Topo enjoys umpiring baseball, golfing, hunting and is an avid outdoorsman.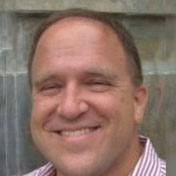 Mr. Misso has more than 25 years experience in executive, leadership, and management roles with multinational corporations and start-ups in high-tech, manufacturing, renewable energy, and consulting.
Prior to joining Aexion INC, Mr. Misso was Chief Operating Officer with Sweet Spot Golf, LLC, Chief Executive Officer with Marquiss Wind Power, and has consulted with numerous start-up businesses. He also served over 23 years in numerous executive roles with Flextronics and Intel Corporation, managing in excess of 900 employees globally. Mr. Misso was a member of the Board of the Sacramento Chamber of Commerce and is currently assisting in the formation of the Buckeye Education Foundation.
Mr. Misso has a Bachelor of the Arts in Economics from Northwestern University and a Technology Management Certificate from the UC Berkeley Haas Graduate School of Management.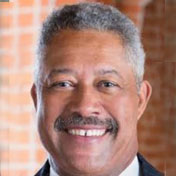 JULIUS J. CHERRY
CONSULTANT
Chief Cherry retired from the Sacramento City Fire Department in 2008, with more than 30 years experience in fire and emergency medical service. Mr. Cherry served as Chief of the Sacramento City Fire Department from 2004 to 2008 following assignments as Assistant Chief and Commander of Shift Operations. Mr. Cherry is the principal of The Cherry Consulting Group and is a partner with Ryan & Fong, Attorneys at Law.
Mr. Cherry also served as the commissioner of the Sacramento County Project Planning Commission, served as chair and is a current board member of Goodwill Industries of Sacramento Valley & Northern Nevada, and serves on the boards of the Sacramento County Fair, the Sacramento Black Chamber of Commerce, and Hemispheres Arts Academy.
Mr. Cherry has a J.D. from University of the Pacific, McGeorge School of Law and a Bachelor of Science in public administration from California State University, Sacramento.
JOIN THE TEAM
Do you have what it takes to add to the dynamic team at Aexion Inc? Is your background  in fire safety, business growth or  another feild that can bring Aexion Inc to the forefront of fire safety? If so then fill out the form and we will get back to you as soon as possible.

[gravityform id="1" title="false" description="false" ajax="true"]