The Tracer Lead Line (TLL) works in tandem with the Tracer Line (TL) allowing the Tracer Line to be attached to the Tracer Lead Line in large search zones such as warehouses, big box stores, apartment buildings, and high-rise structures expanding the searchable area beyond that of the Tracer Line.  The TLL is a companion product to the TL maximizing the benefits of the TL. The TLL can be deployed by one person in a hand held or cart style model.
The TLL has up to 300 feet of retractable search line enabling perpendicular searches into offices or remote areas of a large structure. The TLL can be used in conjunction with the current Rope Bag.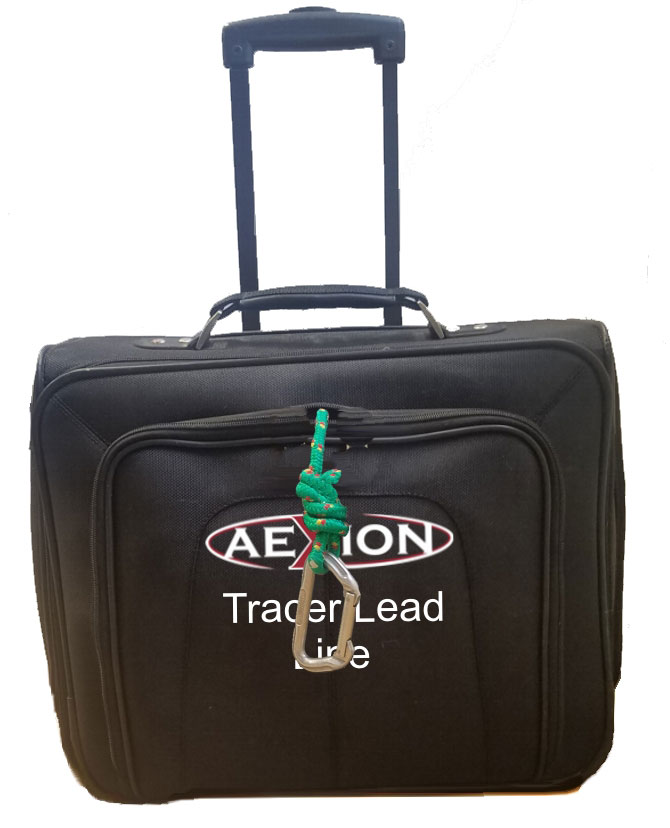 Compact, retractable, 300-foot search line, weighs less than 20 pounds.
Line is 6MM thickness, made of reflective line and is fire rated to 1500 degrees.
Automatically retracts, preventing entanglement and easily enables multiple searches at the same location
Built-in doorjamb anchor, props the entry door open and secures search line, providing visual entry point of firefighter location while ventilating the structure. Prevents any issues with self-closing doors.
Highly visible LED distance counter lets firefighter know distance into search area (no more counting knots)
Beacon light clearly identifies entry point for secondary search team.
Wheeled caring case with handle.